Respect for heritage and recycling have been two important keywords in Tallinn's development. Looking into the future has also not been forgotten. Renovated buildings must meet all modern requirements, including functionality and sustainability. We present two new venues that harmoniously combine the old and the new – the Lillepaviljon and the Fahle Gallery Street.
Coming from the sea, the Lillepaviljon beautifully blends into the surrounding landscape. This modernist building, designed in the 1960s by Estonian female architect Valve Pormeister, is one of the first examples of the so-called Finnish design in Estonia. It is characterised by its inclusion of the surrounding landscape and its strong connection with nature. One of the biggest benefits of the space is the floor-to-ceiling windows, which offer a view of both the sea and the sunset. The building underwent major renovation in 2022. Very extensive work was done, including an addition of an auxiliary floor below ground with a spacious wardrobe, toilets, and a lift. The main hall of the Lillepaviljon is suitable for parties with up to 300 guests. In addition to the main hall, there are several additional rooms on this floor and a kitchen will soon be opened, which will enable the venue to prepare fine dining dinners. The Lillepaviljon is located about 4 km from the Old Town.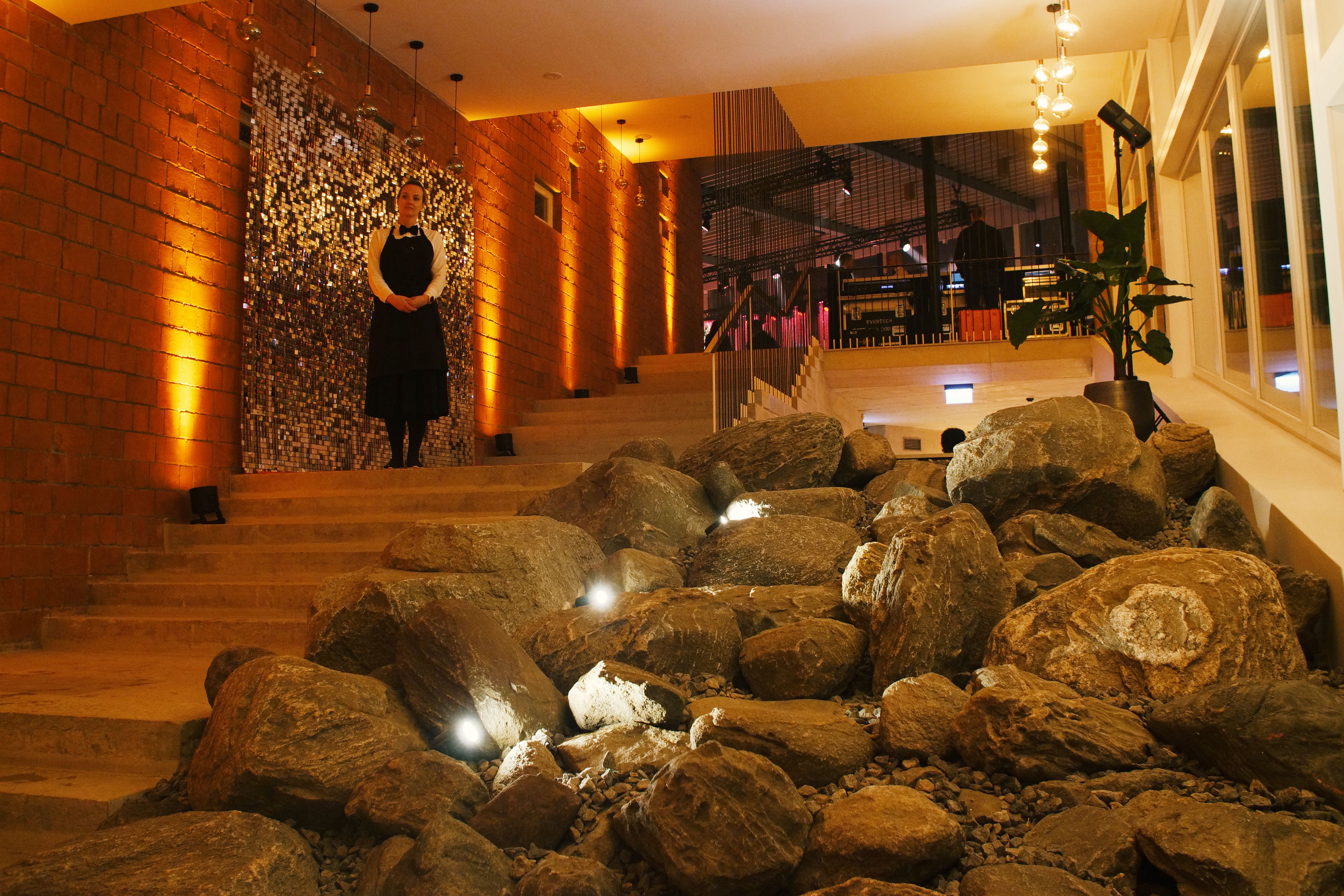 The second exciting venue for events is the Fahle Business District's Gallery Street. Located under a glass roof, the landscaped inner street with a spring is warm all year round. The surrounding nature and acoustics are a limiting factor, but it is still possible to hold network events or receptions under orange, lemon, fig and pomegranate trees and magnolia blossoms. The number of people attending an event could be up to 150. Catering for the same number of people can be provided by the restaurant Argentina, located on the same site, with a menu focusing on grilled dishes. The Gallery Street is in the former pulp mill quarter, where the limestone facade heritage protected buildings were completed between 1909-1913. The Fahle Quarter is located at the border of Tallinn's city centre, at the junction of the main streets. Developers in the area have taken remarkable steps to protect the environment. The Fahle Business District is the first in Estonia to be awarded the highest BREEAM green label.