The Tallinn Old Town is all about colourful medieval houses, towers, cobbled streets, and that special magical allure – no filters needed.
Pro-tip: the Tallinn Old Town is a favourite among locals and tourists alike, so if you wish to avoid the crowds, plan your visits for early in the morning, or for the afternoon.
Kohtuotsa Viewing Platform
59°26'15.9"N 24°44'32.0"E
Located on top of Toompea Hill,
Kohtuotsa
is the place to capture the Old Town's red roofs, winding streets, and church towers.

Danish King's Garden (Taani kuninga aed)
59°26'08.2"N 24°44'26.6"E
The Danish King's Garden
provides amazing city vistas with the added benefit of being surrounded by a medieval town wall, three defence towers, and a number of mysterious hollow-faced monk statues.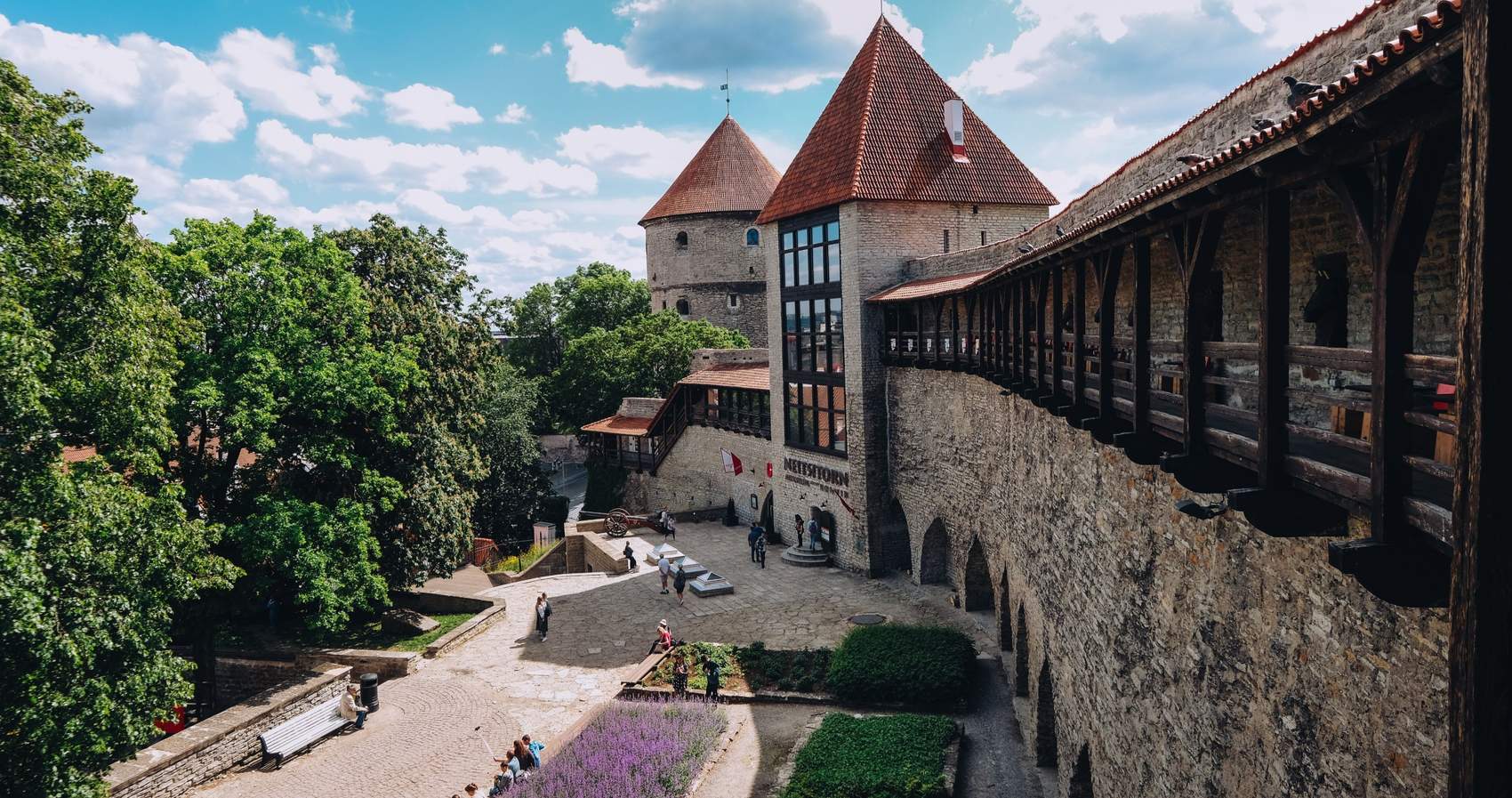 Saiakang
59°26'16.5"N 24°44'44.4"E
A charming little passage between Pühavaimu Street and
Town Hall Square
. Here you will find a couple of picturesque cafés and the cutest (and tiniest) red house in the city, currently home to an adorable design and gift shop.

Town Hall Square (Raekoja plats)
59°26'14.8"N 24°44'43.3"E
Surrounded by colourful merchant houses and packed with outdoor terraces during summer,
Town Hall Square
regularly hosts a variety of open-air concerts, fairs, and other events, including Tallinn Christmas Market, voted the best in Europe in 2019.

Masters' Courtyard (Meistrite hoov)
59°26'14.1"N 24°44'51.5"E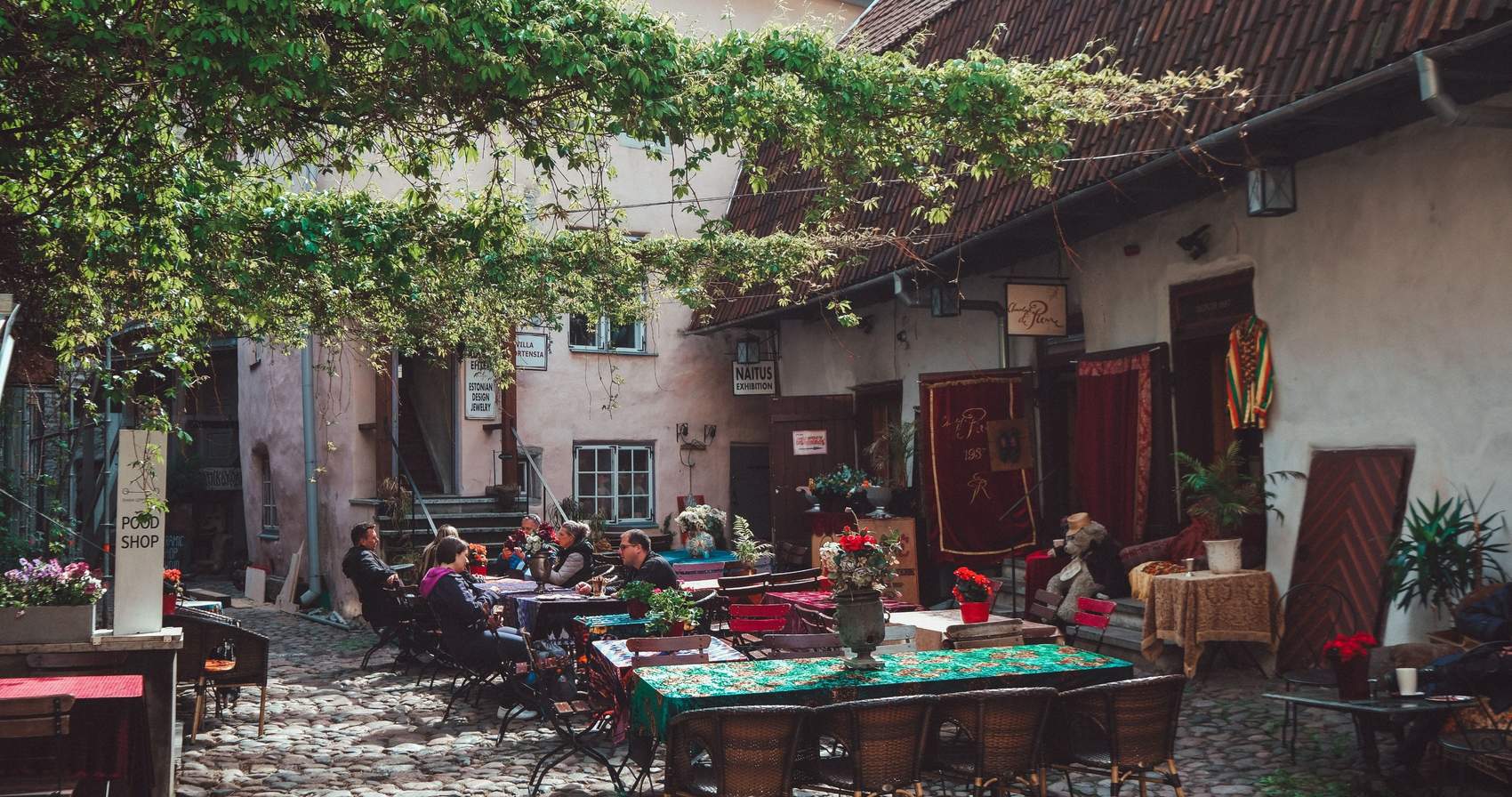 St Catherine's Passage (Katariina käik)
59°26'15.5"N 24°44'55.2"E
A narrow arched street
with a medieval feel. The passage is lined with tiny handicraft shops and studios where you can see the artists in action.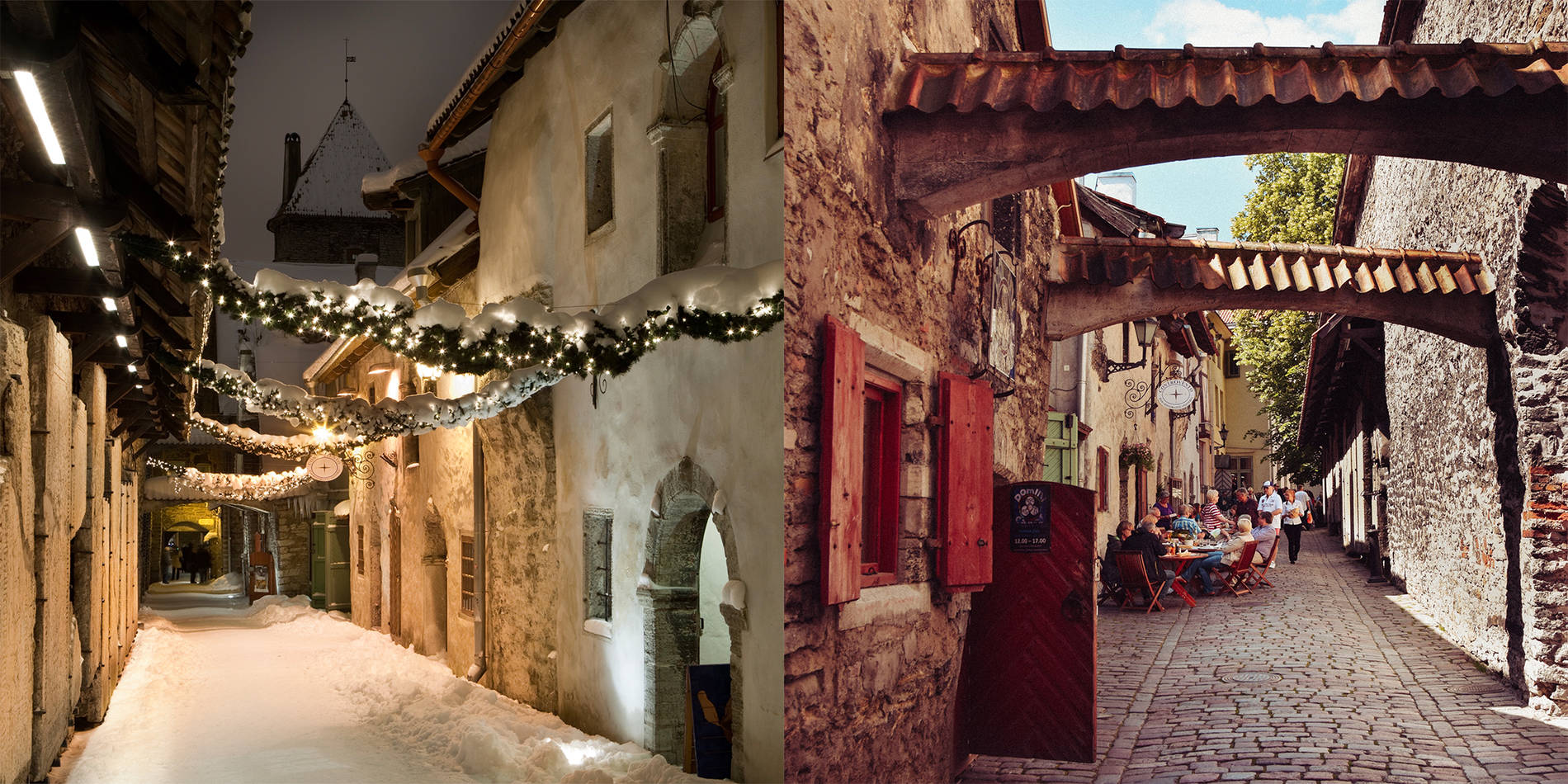 Gelato Ladies
59°26'27.7"N 24°44'59.3"E (Uus 28)
What could be better than a good scoop (or three) of delicious, colourful, and totally Instagrammable homemade ice cream at
Gelato Ladies
?

House of the Brotherhood of Black Heads (Mustpeade maja)
59°26'20.1"N 24°44'48.0"E (Pikk 26)
This Renaissance-style building
, once the local headquarters of the Black Heads, a guild for young single merchants, is now a regular feature on social media, especially because of its brightly-coloured door. You could even go as far as to say that this is the king of all coloured doors in Tallinn.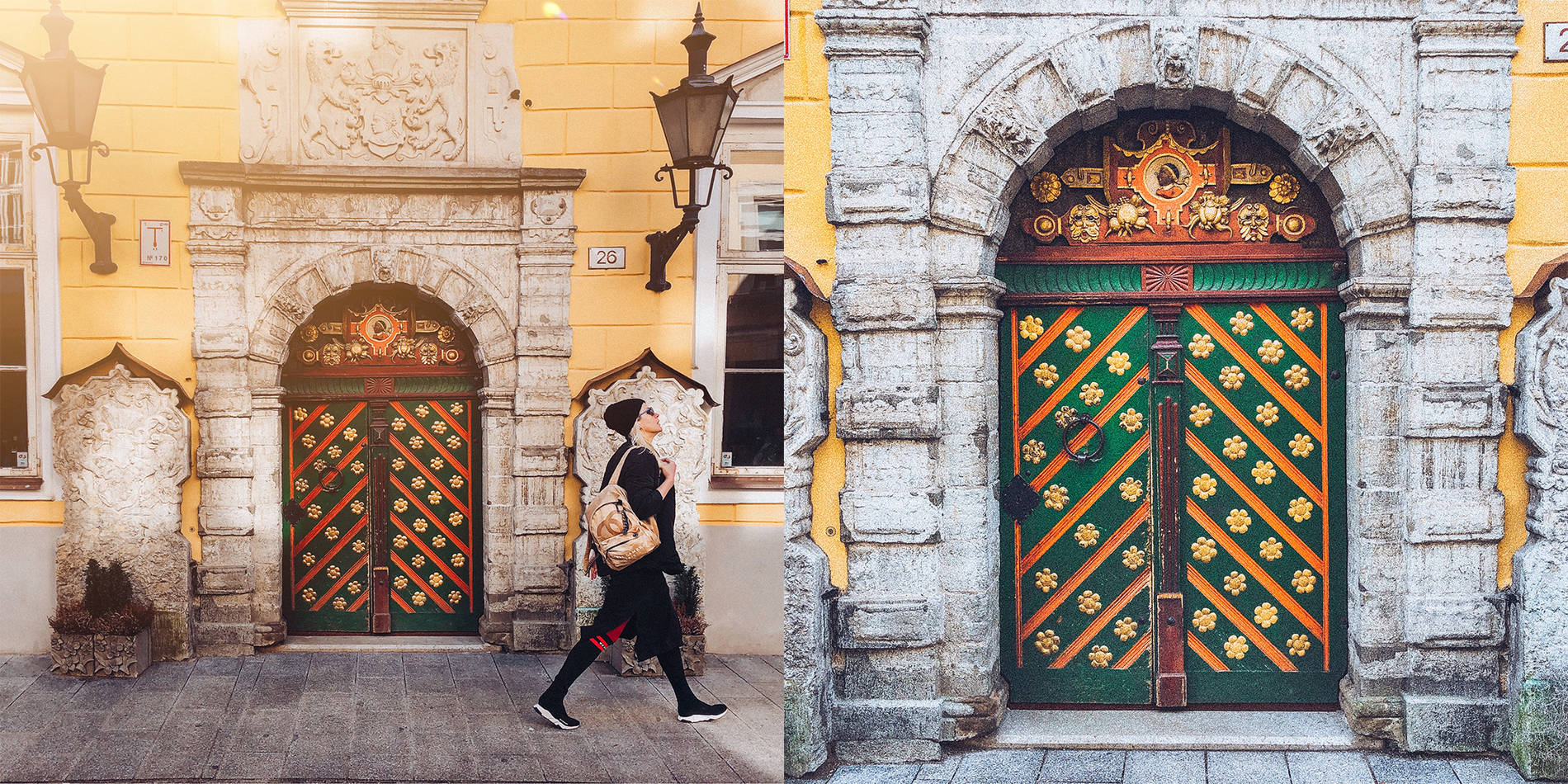 St. Olav's Tower (Oleviste)
59°26'29.2"N 24°44'51.4"E (Lai 50)
The 360⁰ view from the
St Olav's
124-metre (407 ft) tower is definitely worth the climb. The church tower is closed until the beginning of 2021.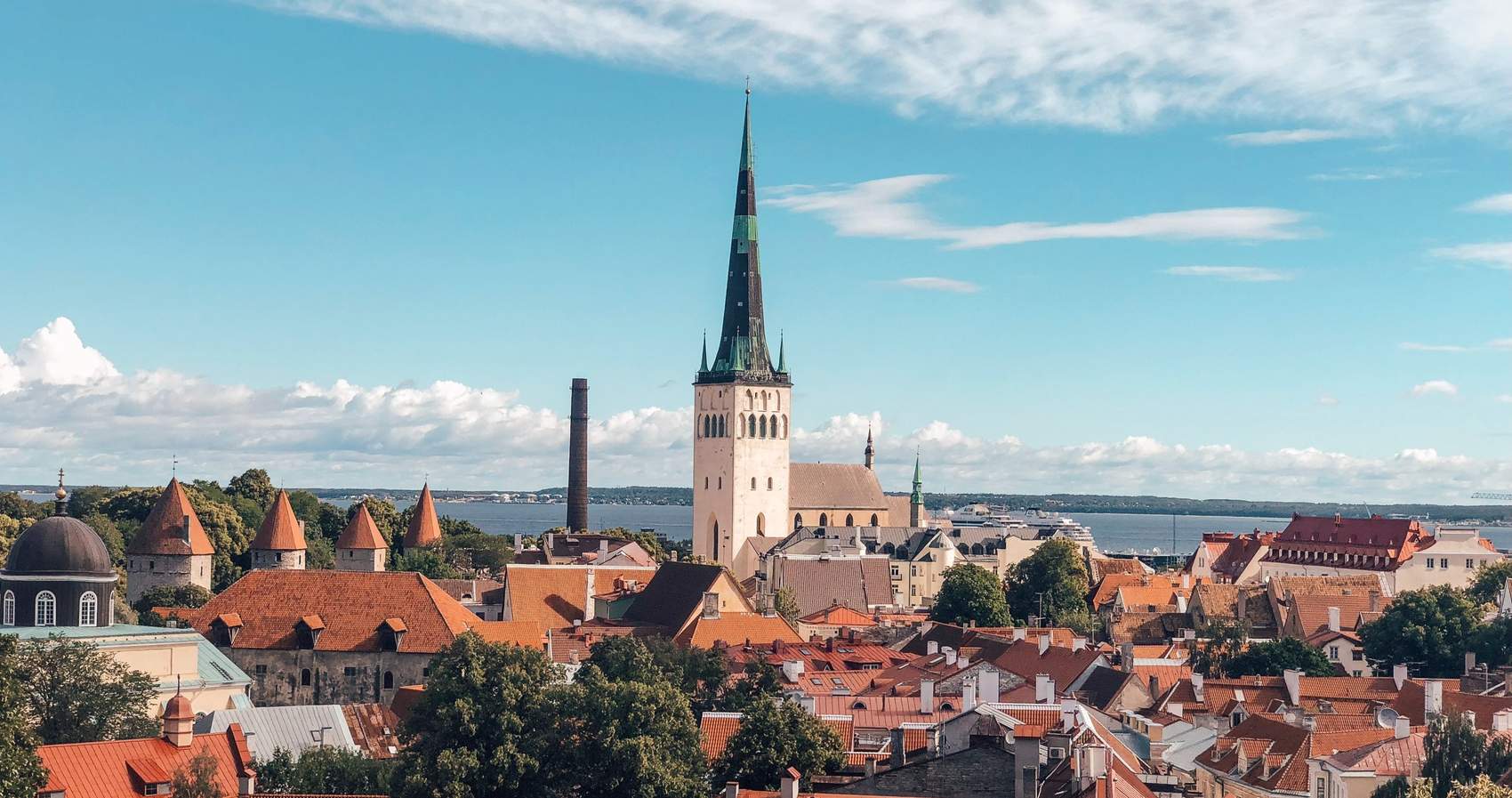 Towers' Square (Tornide väljak)
59°26'26.3"N 24°44'31.3"E
The Tower's Square
is a park on the edge of the Old Town, surrounded from one side by the medieval town wall and, as the name suggests, plenty of defence towers. If you find a good angle, you will be able to get at least four of them in the photo.