There is nothing more Estonian than black bread. It's nutritious, healthy and a vital component of Estonian daily cuisine, which is why you can easily find it in any grocery store. In addition to traditional bread, numerous producers also bake bread according to their own personalised recipes.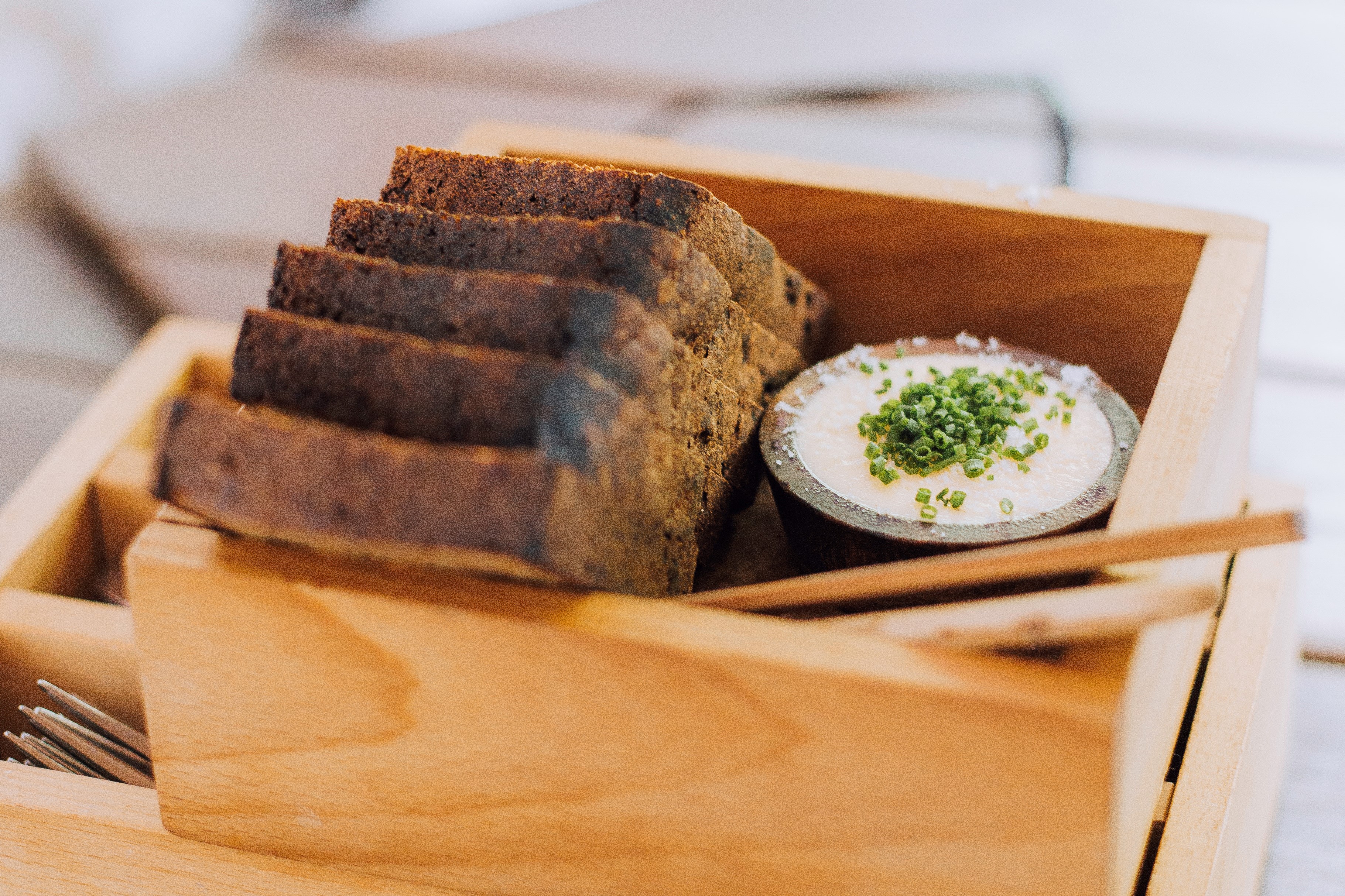 The ideal topping for bread (or for just for snacking on its own) is cheese. Estonian cheese stalls offer a delightful selection of cheeses. We recommend trying juniper cheese, smoked with juniper chips.
Meat enthusiasts, especially those who appreciate wild game, should keep an eye out for deer and elk sausages as well as canned bear meat.
One of the most distinctive Estonian foods is traditional kama, a thick flour made from rye, barley, wheat and peas. Nowadays, kama is commonly enjoyed with soured milk, kefir or yoghurt, making it an excellent addition to your breakfast.
Every country has its candy manufacturers, and in Estonia, that's Kalev. You can purchase Kalev chocolate, candy, marzipan and biscuits from Kalev stores as well as any grocery store. Kalev also produces a bar of chocolate that is made with kama! It's called the Kamatahvel.
If you're looking for a souvenir to invigorate your immune system, you have to check out Estonian honey and buckthorn products. Buckthorn is sold in various forms, such as flour, juices or liqueurs.
The most popular Estonian alcoholic souvenir is the traditional Vana Tallinn liqueur. Small breweries produce their own fascinating craft beers and lemonades, making them a great choice to take back home.