The 28-hectare Tondiraba Park in the heart of Lasnamäe is a green oasis in the middle of one of the most densely populated districts in Tallinn.
The wasteland that was transformed into a park in 2021 is full of leisure opportunities, but its natural, wild and spontaneous appearance and character have also been preserved. The daily life of the species-rich urban nature has also been supported by the creation of new meadows and the planting of flowering trees and bushes.
There are many inspiring playgrounds in Tondiraba Park. On one of them rises a royal castle, as befits the largest and most modern park in the Baltics. There is also a traffic park for children.
Athletes of all ages can enjoy the cycling and footpaths and the running track surrounding the park. You can also switch off from the city life on the hiking trails in the forest.
The two-part outdoor gym in Tondiraba Park is also the largest in the Baltics. The park also has areas for things like table tennis, basketball, ice sports, beach volleyball, petanque and mountain biking, and the modern skatepark and pumptrack are impressive. There are also areas for large and small dogs.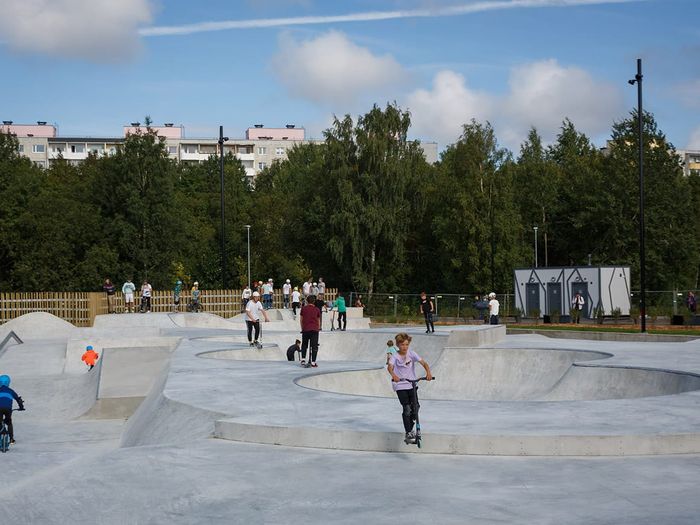 The hungry and thirsty are fed by a café and barbecue areas, and there is a separate picnic area in the park.
How do you get there? Tondiraba Park is about 6 km from the city centre. You can easily get there from the bus terminal of Viru Centre by buses 44 and 51. The name of the stop closest to the park is Virbi.