As expected from the heart of a city, there are plenty of dining locations in the Old Town, with something for every taste.
Those inspired by the medieval atmosphere should set their sights on Olde Hansa, which offers medieval dishes in a period-appropriate environment – namely, the restaurant operates in a medieval trade building. If a lighter meal will do, stop by a medieval tavern named Kolmas Draakon that offers fresh pies and delicious soups.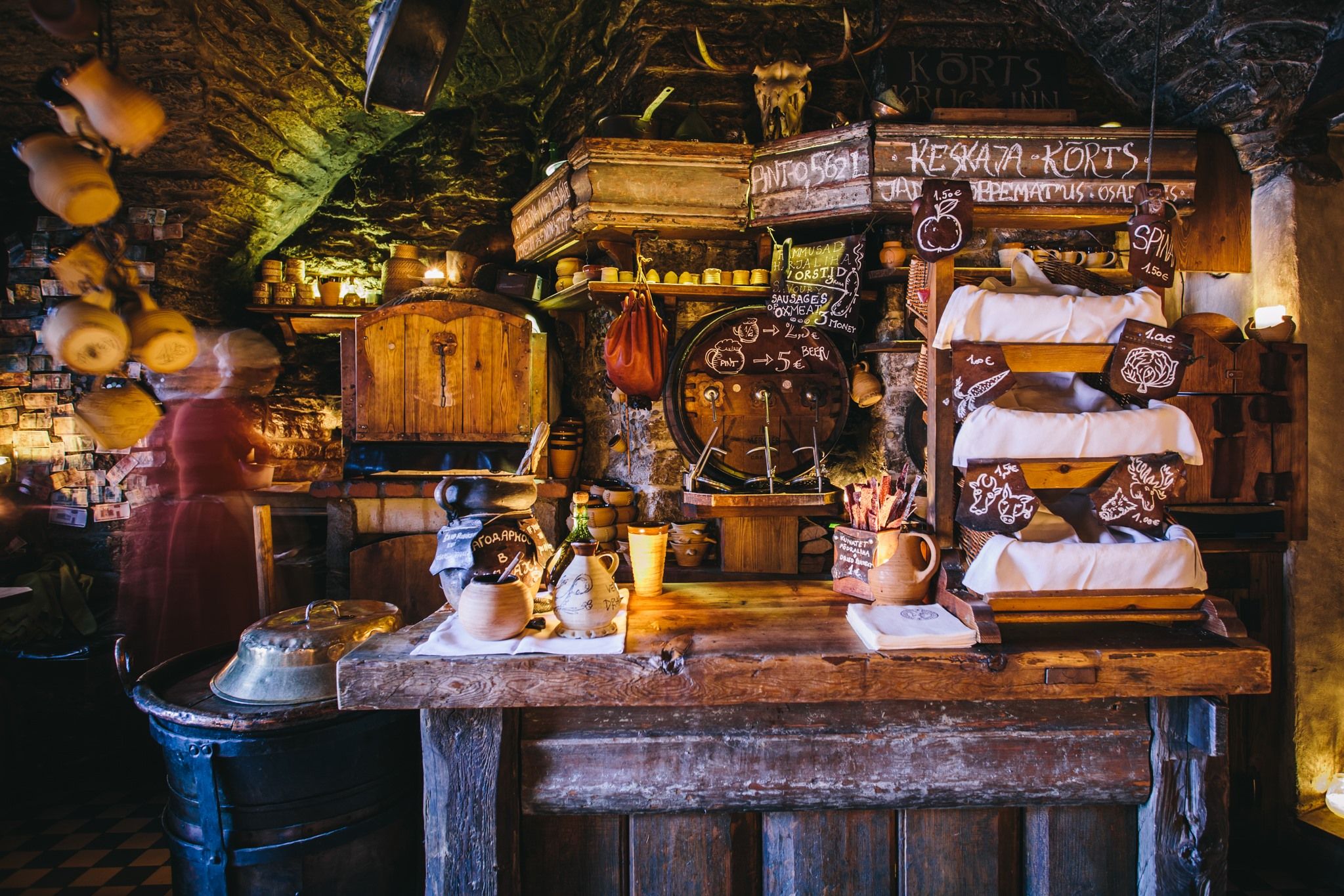 One of the most beautiful cafes in Tallinn is located in the heart of the Old Town and bears the name Maiasmokk. Here, visitors are treated to delicious desserts as well as a beautiful interior. Opened in 1864, Maiasmokk is also Tallinn's longest continuously operating cafe.
In addition to the aforementioned locations, several dozen amazing restaurants operate in the Old Town. When preparing to visit Tallinn, you should check out the recommendations in the Michelin Guide, where you can find several good Old Town restaurants.